Händels Messias i Marmorkirken 2019
Nyhed: Den nye Metro kører lige til døren
For information in english: See below, at the bottom of this page
.
Ganske kort fortalt om koncerterne
Det drejer sig om to opførelser af Händels Messias i Marmorkirken
lørdag d. 30. november og søndag d. 1. december 2019, begge dage kl. 16
18 musikere fra Det Kgl. Kapel spiller
Solisterne er:
Sine Bundgaard, sopran
Elisabeth Jansson, alt
David Danholt, tenor
Magne Fremmerlid, bas
Kammerkoret Euphonia synger korsatserne, og Ole Reuss Schmidt er dirigent.
Nedenfor følger en række mere detaljerede oplysninger

Billetterne
koster kr. 215,-. Dertil kommet et gebyr til Ticketmaster på kr. 25,
Samtidig sælges der et begrænset antal med studierabat. Disse koster 115,- plus gebyr
Billetter fåes hos Ticketmaster
Man kan naturligvis også ringe til Ticketmaster på tlf.: 7015 6565
Koncertprogram med tekster, oversættelser udleveres til alle ved indgangen, og er inkluderet i billetprisen.
Om opførelserne
Opførelserne finder sted i Marmorkirken, Frederiksgade 4, 1265 København K
Lørdag d. 30. november 2019 og
Søndag d. 1. december 2019
begge dage kl. 16
Med henblik på at bevare den enestående akustik i Marmorkirken, lukkes der maksimalt 600 mennesker ind til hver koncert.
Händels Messias er fra komponistens side tænkt som en sammenhængende helhed, og derfor opfører vi værket i sin fulde længde.
Dørene åbnes kl. 15 og koncerterne slutter ca. kl. 18.45

Et par lydklip fra opførelserne i 2018
Eftersom vi opfører Messias i sin helhed, vil publikum få lejlighed til at
høre de ikke så ofte opførte, men ikke desto mindre underskønne satser
fra værkets tredje del. Her følger et par smagsprøver.
Lydteknik: Bent Serup Pedersen
Klik her
for at lytte til en optagelse af satsen "But thanks be to God" fra opførelserne
med Euphonia i Marmorkirken i 2018
Klik her
her for at lytte til det store afsluttende amen, ligeledes fra opførelserne
med Euphonia i 2018

.
Præsentation af de fire solister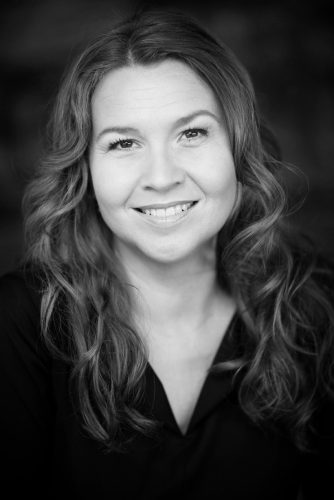 Sine Bundgaard, sopran
Har sunget på en række operascener i Europa, bl.a. Opera National de
Paris og Bayerische Staatsoper.
Som koncertsanger har hun sunget Brahms Requiem med
Orchestre de Champs Elysée og Philippe Herreweghe, ligesom hun har
indspillet med DR Symfoniorkestret.
Er desuden en erfaren interpret indenfor tidlig musik, med bl.a.
René Jacobs, Christoff Rousset og Lars Ulrik Mortensen.
Sine Bundgaard har modtaget en lang række priser, bl.a.
Aksel Schiøtz Prisen i 2004 og Holger Bruusgaards legat i 2016,
ligesom hun i 2013 blev ridder af Dannebrog.
Hun har siden 2009 været medlem af solistensemblet ved Den Kgl. Opera,
hvor hun i indeværende sæson medvirker i Così fan tutte,
Così fan tutte (turne) og Idomeneo
Elisabeth Jansson, alt

Er født i Stockholm, men uddannet i München og ved
Royal Academy of Music i London. Hun har optrådt i en række
internationale sammenhænge, og har bl.a. sunget Johannespassionen
af Bach på Théâtre des Champs-Élysées i Paris, ligesom hun har
arbejdet sammen med flere af Europas førende dirigenter, således
Sir Neville Marriner, Sir Simon Rattle, Fabio Biondi og Zubin Mehta.
Som operasanger har hun optrådt ved Landestheater i Salzburg og
La Scala di Milano m. fl., og hun har bl.a. modtaget
Joel Berglund Legatet og Reumerts Talentpris 2004.
Elisabeth Jansson, der blev ridder af Dannebrog i 2016, er medlem af
solistensemblet på Den Kgl. Opera, hvor hun i indeværende sæson
medvirker i Ariadne på Naxos, Carmen og The Handmaid's Tale.
David Danholt, tenor

Er uddannet ved Operaakademiet her i København. Han har optrådt
med en række orkestre, såvel herhjemme som i udlandet, således
eksempelvis Gewandthaus Orchestra i Leipzig, ligesom han har
samarbejdet med flere af de største dirigentnavne såsom
Ulf Schirmer, Adam Fischer og Fabio Luisi.
David Danholt har vundet flere priser, bl.a.
Musikanmelderringens Kunstnerpris i 2008, førsteprisen ved
Den Internationale Wagnerkonkurence i Seattle i 2014, og senest
Aksel Schiøtz Prisen i 2019.
Som operasanger har han sunget en række partier, både herhjemme
og i udlandet, herunder også på Den Kgl. Opera. Han har således
for nylig medvirket i Lille Soldat på Den Fynske Opera.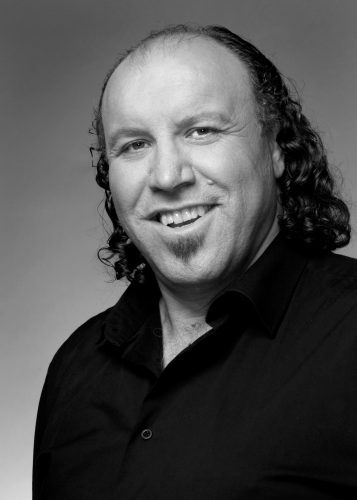 Magne Fremmerlid, bas
Født og opvokset i Norge, hvor han har været fast tilknyttet
solistensemblet på Nasjonaloperaen i Oslo fra 1997 og frem til
sommeren 2016. Her har han sunget en lang række
betydningsfulde roller, ligesom han på Den Kgl. Opera i
København har medvirket i operaen Lulu.
Magne Fremmerlid er desuden en efterspurgt koncert- og
oratoriesanger, og har således været solist med Oslo-Filharmonien,
Bergen Filharmoniske og Stavanger Symfoniorkester, ligesom der
er tale om hyppige engagementer i udlandet.
Ved siden af en særdeles travl free-lance-karriere gæsteoptræder
Magne Fremmerlid også på sin tidligere arbejdsplads,
Nasjonaloperaen i Oslo, senest som Sarestro i Tryllefløjten i 2019.
Lidt læsestof
Gennem årene har Ole Reuss Schmidt skrevet en række noter vedrørende Messias
Klik her
for at komme frem til nogle af disse
NB: Alle de viste farvefotos er fra de tilsvarende opførelser i 2018
Fotograf: Bent Serup Pedersen
Information in english
The Chamber Choir Euphonia performs Handel's Messiah.
The performances take place in The Marble Church (Frederik's Church), Frederiksgade 4, 1265 Copenhagen K
On Saturday the 30th November 2019, at 4 pm.
and Sunday the 1th December 2019, at 4 pm.
The four soloists are three leading names at the Royal Danish Opera and one leading name in Norway.
– Sine Bundgaard, soprano
– Elisabeth Jansson, alto
– David Danholt, tenor
– Magne Fremmerlid, bass
The orchestra consists of 18 musicians from the Royal Danish Orchestra.
Handel's Messiah is played in its entirety, thus giving the audience the opportunity to hear the not so often performed but nonetheless beautiful movements from the work's third part.
Tickets
Tickets cost kr. 215,- plus a Ticketmaster fee of kr. 25,-.
Also a limited number of student-tickets will be sold for the price of kr. 115,- plus fee. To use these a valid student ID must presented at the entrance.
Both ticket types include a comprehensive program with all texts; the program is provided at the entrance.
The simplest way to purchase tickets is to use this link: Click here
Tickets are also sold at the many Ticketmaster outlets around the country, for example: Tivoli Box Office, Vesterbrogade 3, 1630 Copenhagen V, tel. +45 3315 1012.
The nearest outlet can be found on Ticketmasters website (link above).
Finally you can contact Ticketmaster on tel. +45 7015 6565
Any remaining tickets will be sold at the entrance.
In order to preserve the unique acoustics of the Marble Church, and to ensure that everybody gets a good seat, only 650 tickets are sold per concert.